CHINUA ACHEBE PRIZE FOR LITERATURE 2022 SHORTLIST ANNOUNCED
October 20, 2022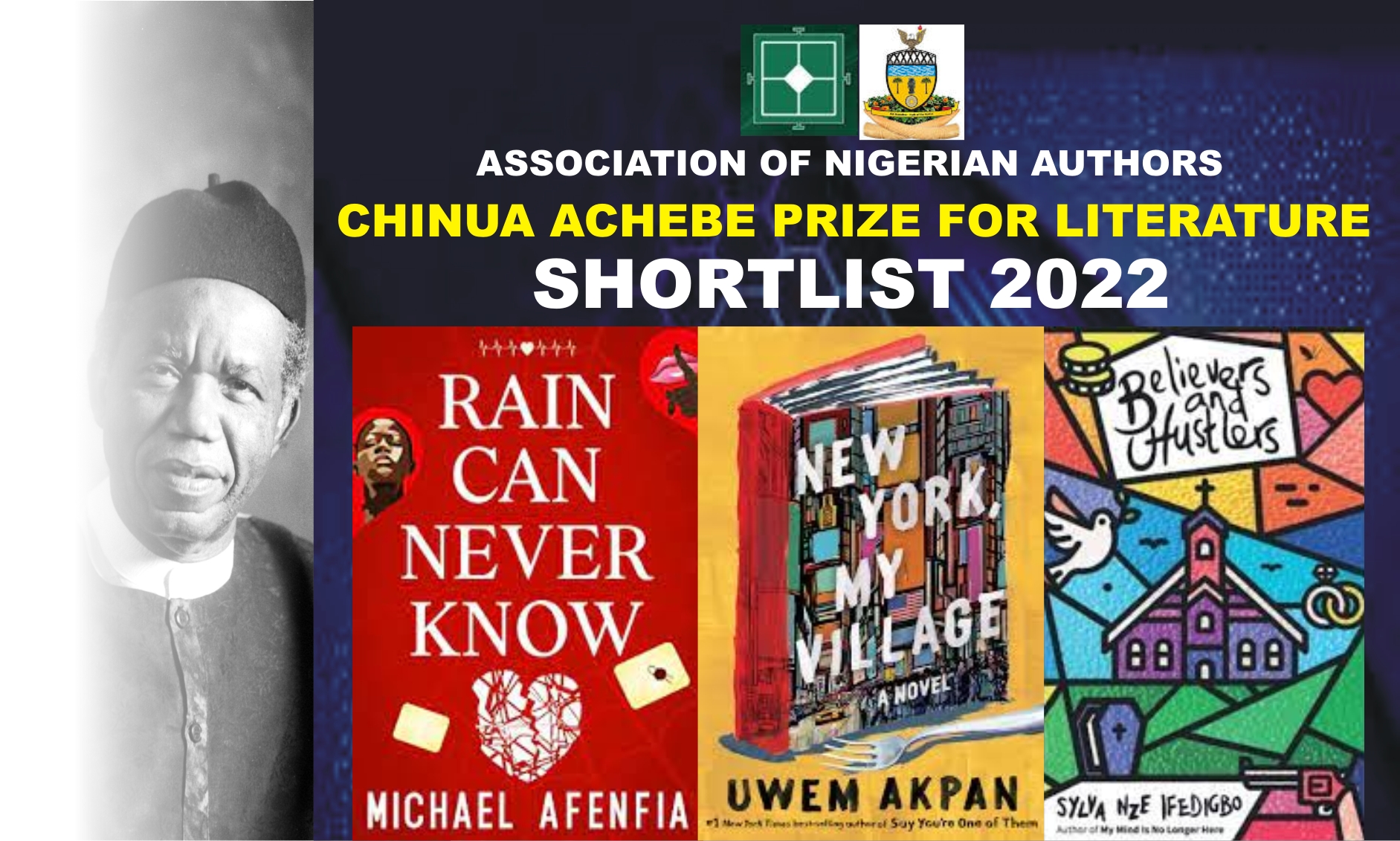 CHINUA ACHEBE PRIZE FOR LITERATURE 2022 SHORTLIST ANNOUNCED
By: ANA Publicity Committee
Just as the Association of Nigerian Authors (ANA) prepares to host its members at the 41st international convention, the judges have released the shortlist for the second edition of the Chinua Achebe Prize for Literature.
In a statement issued by the General Secretary of the Association, Maik Ortserga said Micheal Afenfia, Uwem Akpan and Sylva Nze Ifedigbo make up the shortlist.
Parts of the release read, "The Association of Nigerian Authors has released the short list for the 2022 Chinua Achebe Prize."
"According to the judges "the vitality, variety and grandeur of creative talents among Nigerian writers is once again demonstrated through an impressively diverse array of entries in the 2022 edition". The judges were led by Prof. Razinat T. Mohammed, the Head of Department of English at the University of Abuja, and James Tar Tsaaior, PhD, Professor of English, Media and Cultural Studies & Senior Associate Research Fellow at the Department of English University of the Free State Bloemfontein, South Africa. The short list is here released in no particular other as follows:
Rain Can Never Know by Micheal Afenfia

New York My Village by Uwem Akpan

Believers and Hustlers by Sylva Nze Ifedigbo
We, therefore, congratulate those who have made the shortlist for Chinua Achebe Prize this year."
Chinua Achebe Prize For Literature is endowed by the Anambra State government in honour of legendary author Chinua Achebe, who was born in the state and one of the most influential names in modern African literature. He is the author of the most well-read book by an African for his 1958 debut novel Things Fall Apart. His other novels were other No Longer At Ease, Arrow of God, A Man of the People, and Anthills of the Savannah.. It awards a cash prize of N1 Million to the best work of fiction by a Nigerian in a calendar year. The prize is administered by the Association of Nigerian Authors (ANA).