FELLOWSHIP NOMINEES TO LINK UP WITH ANA NATIONAL SECRETARIAT ON WILLINGNESS TO ATTEND THE INVESTITURE
October 13, 2022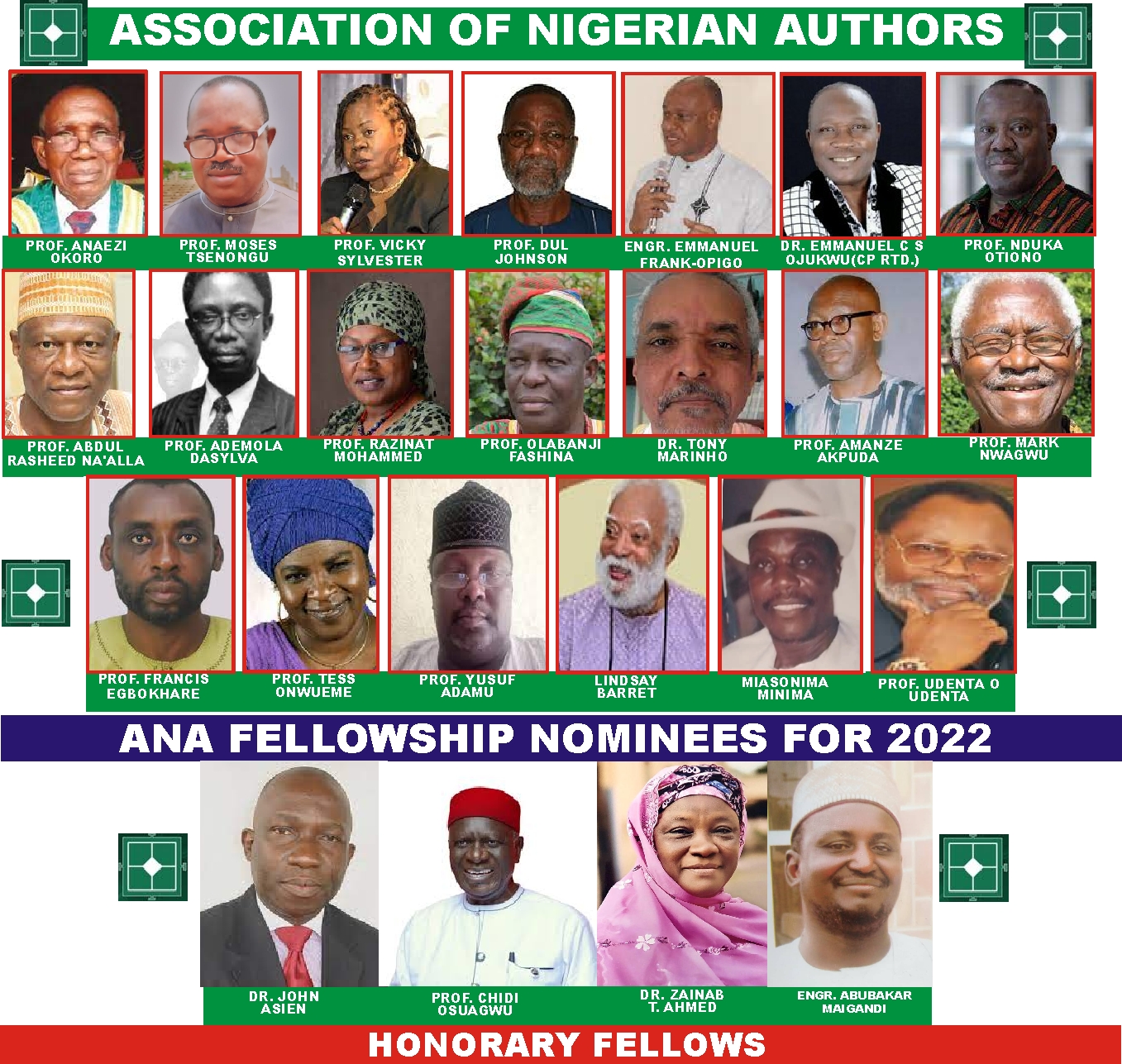 Following the release of names of nominees for this year's ANA Fellowship, the National secretariat of the Association of Nigerian Authors (ANA), hereby calls on all fellowship nominees to forward their citations, and also communicate ANA National Secretariat on their willingness to attend the investiture session in person. It is expected that response from nominees should reach the secretariat not later than one week from today.
This is to enable the secretariat make adequate preparations for their investiture. It is also necessary to inform all nominees that the ANA Fellowship cannot be awarded by proxy, and only nominees who will be on ground by 9: AM on 27th October,2022 will be awarded.
The only requirement is for nominees to pay the N10,000 registration fee for the convention to the following account details:
ACCOUNT NAME: Association of Nigerian Authors
BANK: First Bank of Nigeria Plc
ACCOUNTNO: 2020543538
Once again, we congratulate our nominees as we wait to hear from them.
Signed
Maik Ortserga
General Secretary