ANA DISSOLVES ABUJA EXCO, SETS UP CARETAKER COMMITTEE
January 31, 2021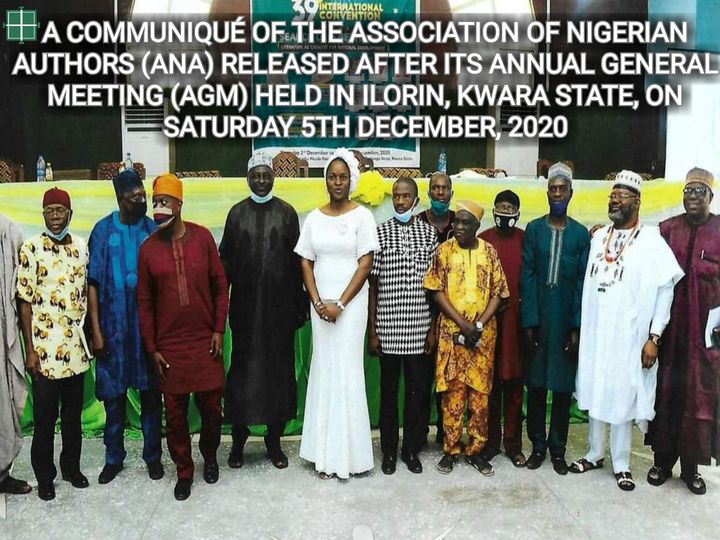 With the expiration of the tenure of the Halima Usman led Executive Committee of Association of Nigerian Authors (ANA) Abuja Branch on April 19, 2020, and the long interregnum occasioned by the outbreak of COVID 19, the chapter has suffered the absence of a legitimate Executive Committee recognized by the Constitution and accepted by the members. This situation has led to a total grounding of literary activities in the said chapter.
It has therefore become imperative that urgent steps be taken to restore the Chapter to its accustomed vibrant self.
To this end, the National Executive Committee (NEC) hereby announces the constitution of a Caretaker Committee to oversee the said restoration of order and normalcy. The said Committee will discharge this singular function with the active support of NEC.
The following persons are with this announcement appointed to serve in the Committee:
1. Amb. Lois Otse Adams -Chairman
2. Uwem Okom -Member
3. Fahad Babangida -Member
4. Barr. Francis -Member
We wish the appointees all luck and success in the discharge of this historic burden.
Maik Ortserga
General Secretary